Eroica is a Tuscan tradition that is popular all over the world, even in places as far afield as Japan, Australia, Brazil, and India. It is a cycling event that takes place every year on the first Sunday of October. Whether you are young or old, man or woman, a keen cyclist or an occasional one, grab yourself a vintage bike, take a trip to Gaiole in Chianti, and take part in a historic cycling event.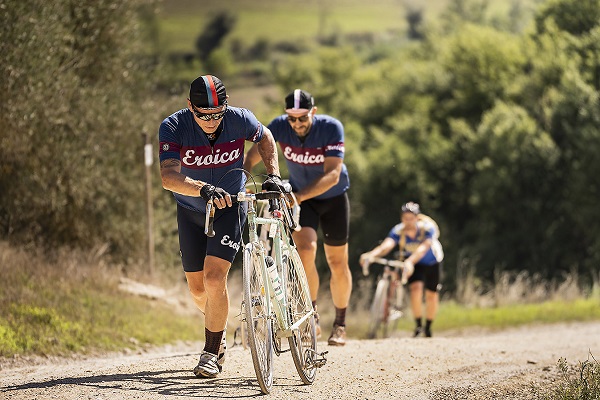 Eroica History
This cycling event was inspired by those cyclists in the past who would have to cycle many kilometers each day on uneven roads and on bikes with old tires and just a flask of water. The inaugural Eroica was launched back in 1997 and was the invention of Giancarlo Brocci, a doctor from Gaiole in Chianti, who had a big passion for his region and cycling. He wished to turn back the clocks to the era of clean cycling, ignoring asphalt for the dirt tracks that wind through medieval villages and vineyards.
The very first Eroica took place in 1998, with one hundred cyclists taking place. To give you an idea of just how much it has grown, nowadays around 7,000 cyclists participate every year. Nowadays, Eroica is a brand - it has become trendy to wear cycling gear with the logo printed on it.
The Route
Eroica is more than a race. As a matter of fact, it is not a race at all. There is the 209km course, but if you feel that this is too much for you then you can opt to take part in the 46km, 81km, 106km, or the 135km course. There is no time limit and you do not have to beat anyone - you can simply complete the course at whatever pace you feel like. The event always takes place on the first Sunday of October, and you need to register for it early as the demand is high and only a certain number of people can participate.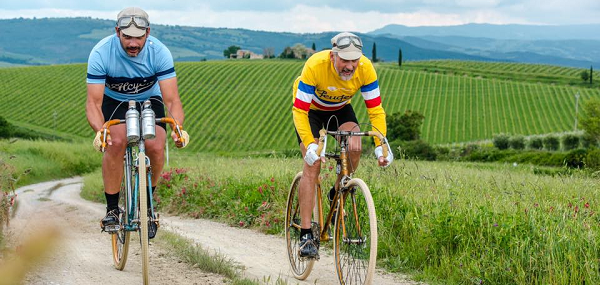 You Must Use a Retro Bike
When you are participating in this race, you cannot use a top of the range bicycle. After all, the idea of the event is to take a step back in time. Therefore, you will only be allowed to take part in this race if you are using a vintage bike that is at least 30 years old. This means that it has to have its gear shift on the down tube, a steel frame, and brake cables on the handles. If you do not have such a bike, head along to a scrap iron market and you will be able to find what you are looking for right there.
Clothing for Eroica
The rules for clothing requirements, just like the bicycles used, are just as strict. Clothing has to be original, vintage, and date back somewhere between the 70s and 80s. Before the event, Google the 70s and 80s to get an idea as to what they used to wear, and if you cannot find anything suitable in your wardrobe, you will find plenty in the vintage shops around the city. If you still do not find anything to your liking, not even from the Gaiole in Chianti market, then there is always the option of swapping clothes at the start line.
Source: https://discoveritaly.alitalia.com/en/dk/destinations/florence/join-the-eroica-tuscany-retro-bike-race-chianti-tuscany