If you have read our homepage closely (you should have), then you will already know what the Eroica is and how it came into being. Now we are going to take a look at what awaits you should you decide to become a part of this amazing cycling event. It really is an event that all avid cyclists should think about completing at least once.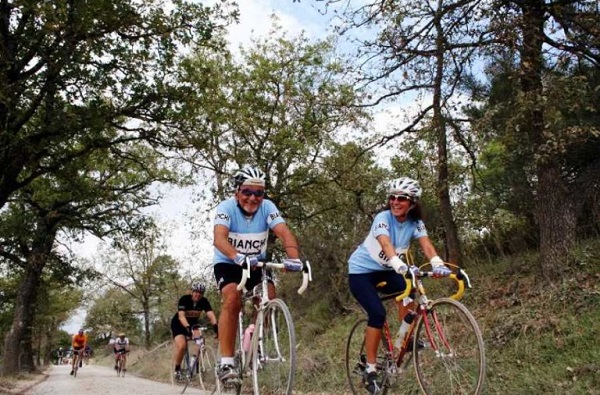 This is What Awaits You on This Journey
Participating in Eroica means covering long distances on dirt tracks and roads as you climb and roll down the Chianti hills. You will be venturing through the stunning Merse Valley woods and enjoying the views from the gentle hills of Crete Senesi and Val d'Arbia. You will cycle through the charming town of Murlo, which holds an Orange Flag given to them by the Italian Touring Club.
If you decide to take on the 135km route that runs from Murlo and Asciano, you will travel along a tiny bit of the Via Francigena, which is an ancient road that runs from Cantebury in England all the way to Rome. Along the way you will meet strangers who will cheer you on if they see that you are faltering.
Eventually you will come across the picturesque village of Montalcino, which also has an orange flag. You will ride through the vineyards where the tasty Brunello wine is made - take a break and treat yourself to a glass or two. Along the way there will be friendly volunteers who are there to provide food and drink and any other type of assistance that you might need. You will also journey through Panzano, where you can find some of the tastiest meat in this part of Italy. There are other amazing villages and towns, but the ones that you visit will depend on the Eroica route that you decide to take.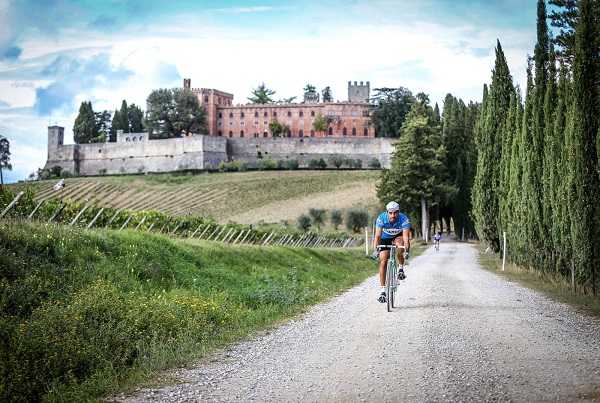 What is certain though is that you will come across plenty of locations that have an Orange Flag. What is this exactly? Well it is a sign of quality that the Italian Touring Club gives to inland villages that stand out because of their beauty and warm hospitality. You should definitely stop to explore each new destination that you come across as you will find quaint markets, coffee shops, restaurants, and so on. This is not a race that you win, it is an accomplishment that you achieve.
There is No Official Start Line
For Eroica, there is no start line or starting time - you simply begin whenever you are ready and from one of the authorized locations. Some people like to start early in the morning, while others enjoy a more leisurely approach. It basically just depends on the course that you are riding, where you want to stop, your fitness levels, and the season you are cycling in. If you are doing it in the winter months, then you might have to stop a bit more often to go inside a coffee shop or restaurant for some much-needed warmth.
Source: https://discoveritaly.alitalia.com/en/dk/destinations/florence/join-the-eroica-tuscany-retro-bike-race-chianti-tuscany